Do you figure out how you're going to get somewhere before you know where you're going? Do you decide you want to drive, then decide on Thailand if you live in the States? Most likely not.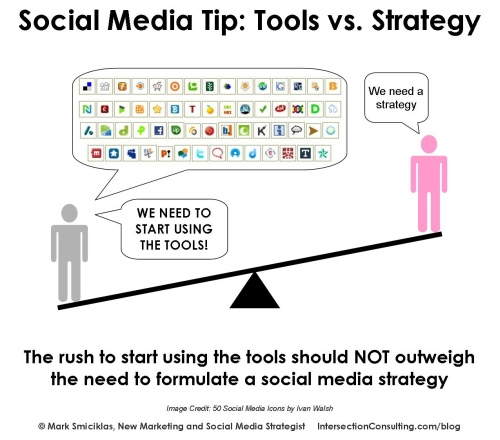 So why decide on what social media tools you want to use before you know the when, who, why, what, where, and how of what you're doing? Why decide on a platform, such as Facebook or Twitter or Google+, before you know what you want to accomplish with these tools? [Tweet "The most important part is coming up with this strategy to figure out how to reach your audience."] Otherwise you will just be haphazardly posting material with no goal in mind and no way to evaluate what you're doing.
However, I get it. It's easy to do! When you have limited resources and you're always working in a last-minute capacity to promote an event, campaign or fundraiser, it's stressful. It's much easier to throw up a one-off page but with no real strategy behind it, but in the long run, that can be more harmful than good.
You don't want to post too many fundraisers or ask your audience to participate in too many campaigns without providing any useful content, advice, or offering to answer questions. Otherwise, you will alienate your audience. You want to work on understanding what your goals are and what you want to give your audience. If you give to them, they will be more willing to support you.
It's hard to say without specifically analyzing your organization what strategy will work best for you, but there are some things that will remain constant and questions you should ask to form your strategy.